Dark in color with a nice red cherry nose. On the mid palate the wine displays some nice smooth red cherries along with some zesty tomato notes. On the medium length finish the wine displays some nice velvety tannins and smooth acidity. A lovely wine that will compliment many foods, we paired it with Maltese baked macaroni and it was a hit! I would give it an 88+, which for the price is a great deal. If you like your wines a little smoother this one will age nicely for another 2-5 years I would guess and become more integrated, although, personally, I like it just how it is, I'll be going back for more!! From the LCBO web site, check stock:
Sangiovese Blend
750 mL bottle | VINTAGES#: 508531$22.95 (0)Write a Review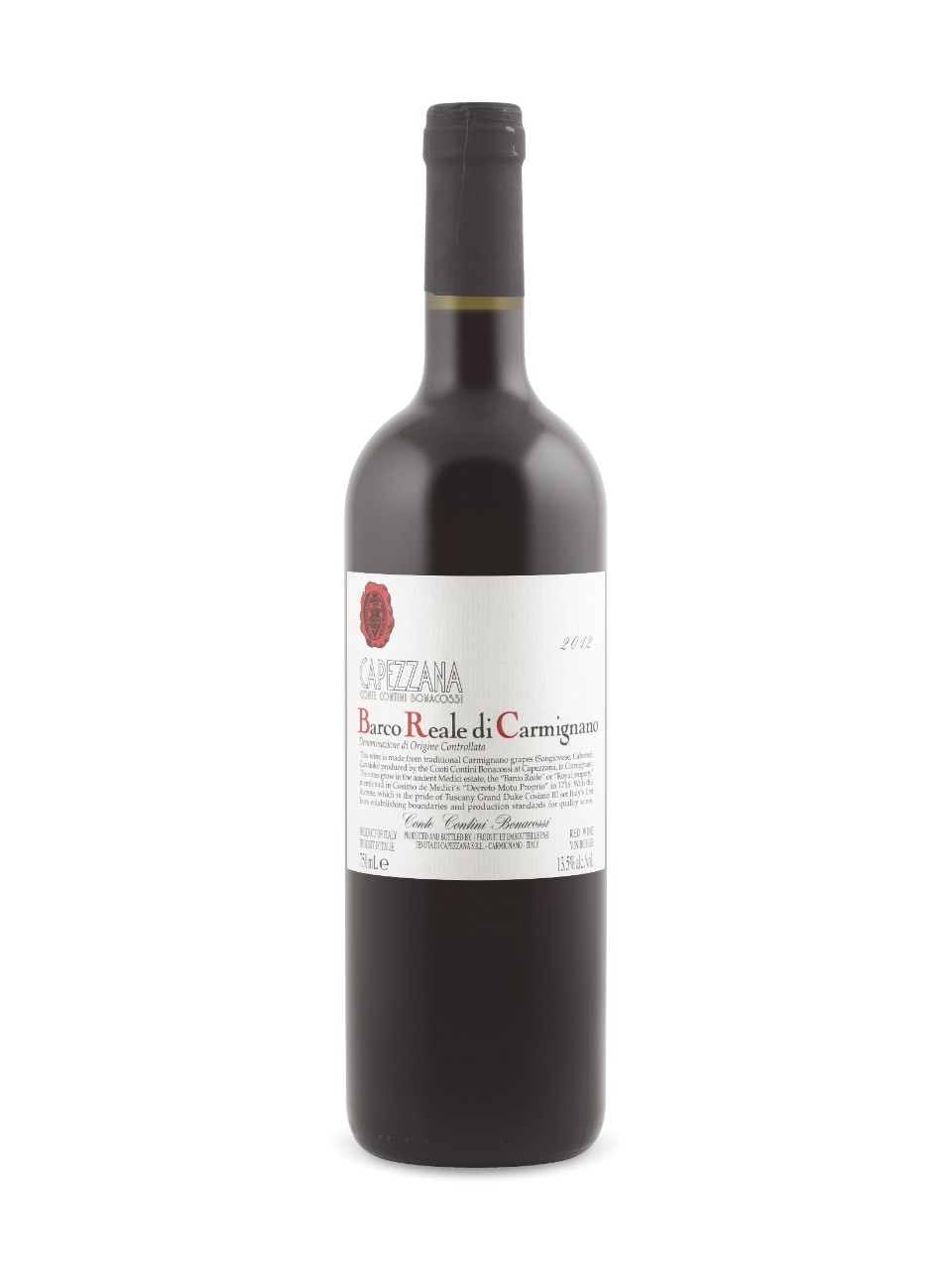 This wine comprises 75% Sangiovese, 15% Cabernet Sauvignon, 5% Cabernet Franc and 5% Canaiolo, all grown on the Medici property in the hamlet of Artimino some 20 kilometres north of Florence. It was vinified in stainless steel and matured in Allier oak barrels for three months. Expect zingy cherry, blackcurrant and evergreen notes and pour with eggplant parmigiana.
PRODUCT DETAILS
Release Date:March 5, 2022750 mL bottleAlcohol/Vol:13.5%Made In:Tuscany, ItalyBy:Conte Contini BonacossiSugar Content:2 g/LSweetness Descriptor:XD – Extra DryStyle:Medium-bodied & FruityVarietal:Sangiovese Blend