Garnet in color with a nice rustic, red fruit nose. On the mid palate the wine displays some nice rustic raspberry notes. On the lighter side of medium in length the wine displays some nice vibrant acidity. This is a food friendly pinot about half way between a fruit forward and a more serious one. We paired it with rack of lamb and it was a nice pair. I would give it an 88, which for the price on a pinot is a good deal! This is more of a drink now wine IMHO so not really a long term keeper. From the LCBO web site: Check stock:
Pinot Noir
750 mL bottle | VINTAGES#: 570739$22.95 (0)Write a Review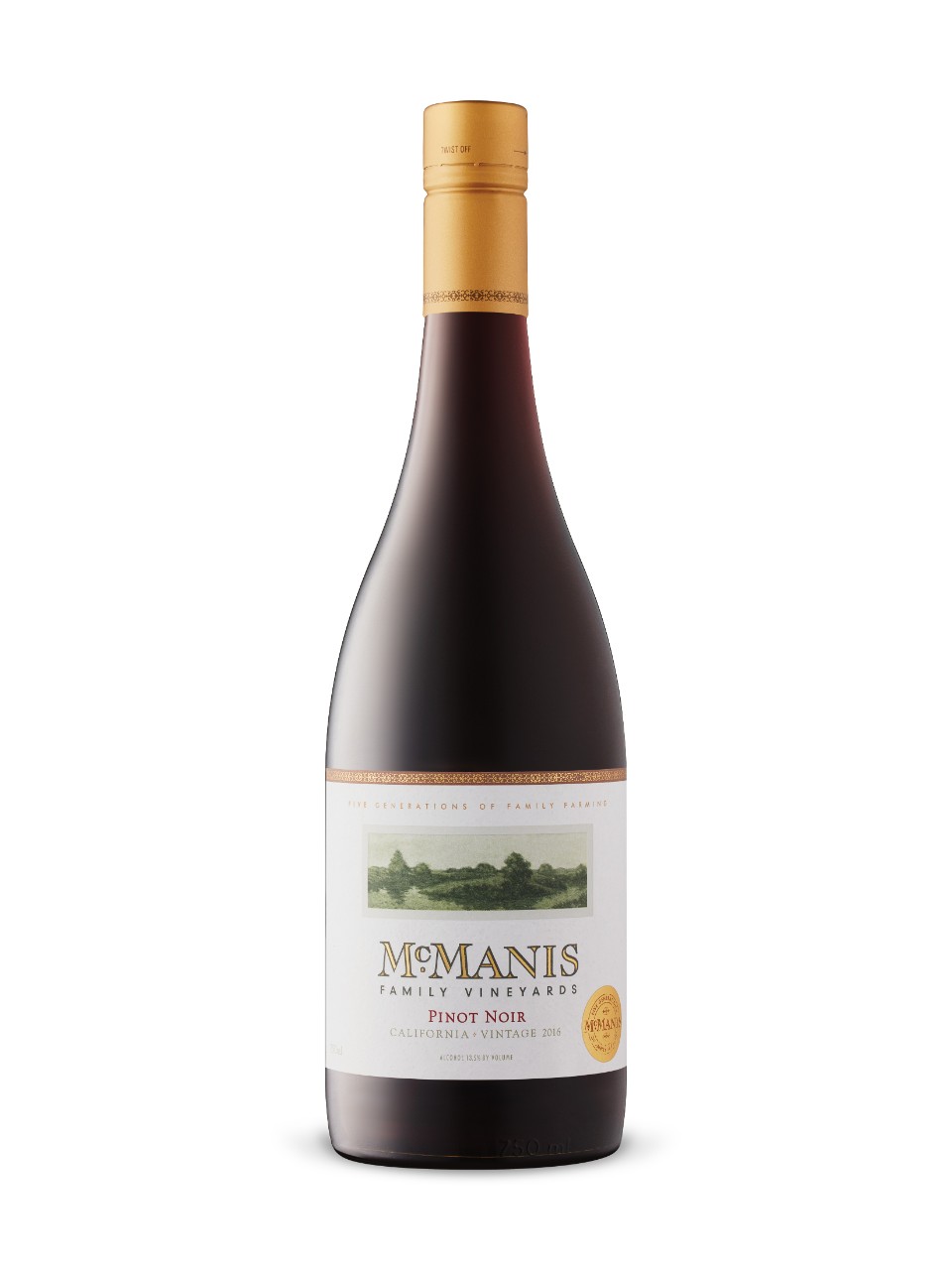 This will be a richly flavoured wine that offers up the telltale refinement and silky texture of Lodi. Fermented in stainless steel and aged for six months in French oak, this Pinot will have brightly framed cherry, strawberry and raspberry, with hints of vanilla and oak spice adding depth and character. Pair with cedar-planked salmon or a roast beef dinner.
PRODUCT DETAILS
Release Date:April 17, 2021750 mL bottleAlcohol/Vol:13.4%Made In:California, USABy:Mcmanis Family VineyardsSugar Content:6 g/LSweetness Descriptor:XD – Extra DryStyle:Medium-bodied & FruityVarietal:Pinot Noir