This is the second Vinho Verde from Alveleda but this one doesn't give away which grapes are involved on the label or on the LCBO web site. Pale straw in color with a mild, dry, minerally citrus nose. There's some really noticeable effervescent notes. On the mid palate the wine is dominated by lime notes along with some vibrant acidity and minerality. On the lighter side of medium in length the acidity and citrus notes linger slightly. I'd have to say I prefer the other wine, but this one is ok too, and cheap and cheerful 😉 From the LCBO web site: Check stock With a bit of digging I found the grapes used on the Winery's web site : Loureiro, Arinto, Trajadura and Azal. I don't know if the LCBO web site is correct but it says 15 g/l which shocks me, the acidity really hides the sugar content.
50 mL bottle | LCBO#: 5322$10.95$11.95 Save $1.00 Limited Time Offer
Until August 16, 2020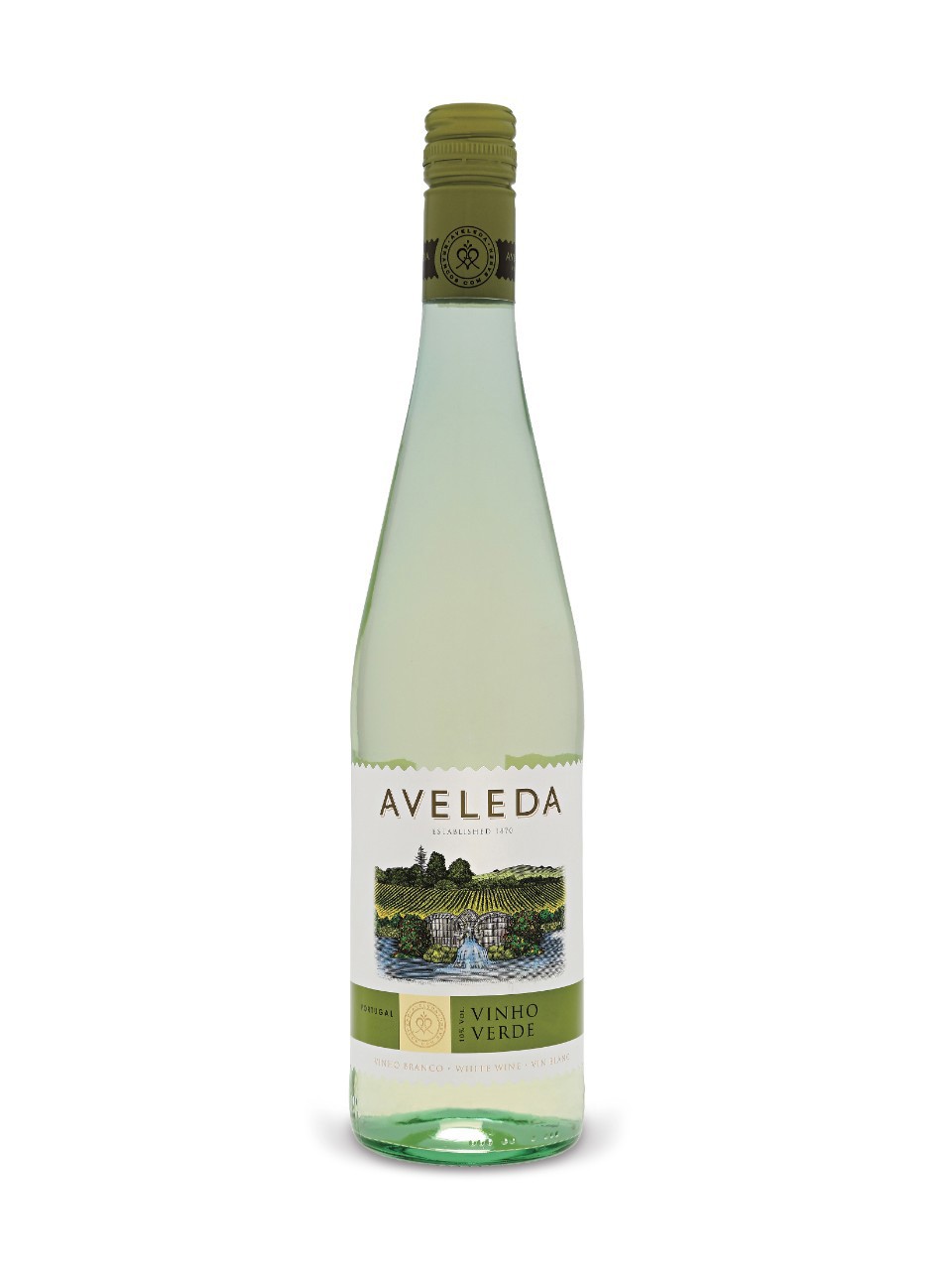 Aveleda has been a family-owned business since the 1870s and vinho verde is one of their focal points. This one is pale lemon coloured with fresh aromas of ripe apple and pear. Harmonious on the palate with crisp acidity and bright flavours that culminate in a zesty, slightly spritzy finish.
PRODUCT DETAILS
Bottle Size:750 mL bottleAlcohol/Vol:9.5%Made In:Vinho Verde, PortugalBy:Sociedade Agricola E. ComercialSugar Content:15 g/LSweetness Descriptor:D – DryStyle:Light & Crisp