Pale in color with a slightly smoky nose along with some citrus notes. I don't get any floral notes one would expect from the semillon. As it turns out, this wine has been aged in oak for 2 months. On the mid palate the wine displays some softer citrus notes along with some vibrant acidity. This is more of an elegant style of sauv blanc Vs some edgy ones. I would give it an -88.
Blend – Meritage
750 mL bottle | VINTAGES#: 570770$16.75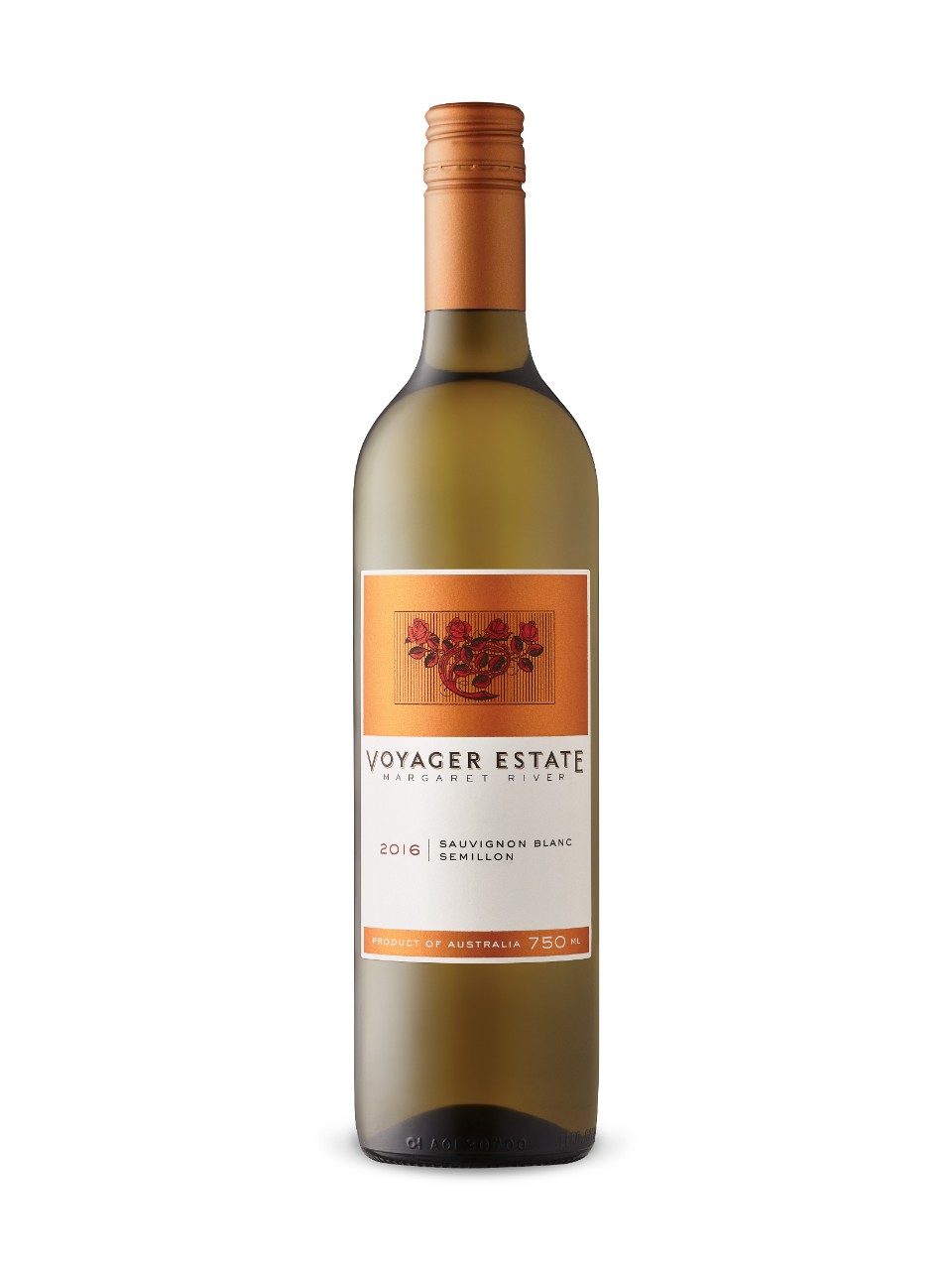 Estate-grown, night-harvested, matured for 2 months in oak … Right in the mainstream of Margaret River style, and of high quality. The fragrant bouquet has lemon myrtle and herb aromas, the long palate with perfect acidity to freshen the finish and aftertaste. Drink By: 2020. Special Value. Score – 94. (James Halliday, winecompanion.com.au, Aug. 1, 2017)
PRODUCT DETAILS
Release Date:September 1, 2018Bottle Size:750 mL bottleAlcohol/Vol:12.9%Made In:Western Australia, AustraliaBy:Voyager Estate Wa Pty LtdSugar Content:2 g/LSweetness Descriptor:XD – Extra DryStyle:Aromatic & FlavourfulVarietal:Blend – Meritage
From the winery's tasting notes:
Variety: 68% Sauvignon Blanc, 32% Semillon
Colour: Pale straw green
Nose: Fresh, lifted tropical fruit aromas with hints of citrus and talc.
Palate: A vibrant blend with fresh, crunchy fruit flavours of tropical and citrus. A small component of barrel fermentation and some lees contact offers additional complexity and texture to the palate, finishing with a clean, crisp, natural acidity. Style: The 2016 vintage has produced a classic expression of this quintessential Margaret River blend, showcasing a wonderful purity of fruit coupled with lovely texture and complexity; a perfectly balanced wine with a long, crisp dry finish, made to drink whilst young and fresh.
Food Match: Great as an aperitif. Enjoy with fresh goat's cheese, light crustacean or fish entrées. Alc/Vol: 13.0% pH: 3.27 Total Acidity: 6.2g/L Harvest Date: 24 Ferbuary to 3 March 2016
Oak Maturation: 18% new French oak for two months (Semillon)
Bottling Date: July 11, 2016 Cellaring Potential: Made for immediate enjoyment