Bias up front, I find a lot of Niagara Gamay's way too fruit forward for my tastes, so when I was given this, I was skeptical … Dark in color with a mild nose. On the mid palate the wine displays some mild dried black plums along with some smokey and even tobacco notes. On the medium length in finish the wine displays some firm peppery notes, tannins, and acidity that stick to the tongue. If you use to wimpier Gamays this will be a surprise to the taste buds. The flavor is quite unique, and even unusual. I would give it an -88 or so … From the LCBO web site, check stock:
$19.95VINTAGES#:346742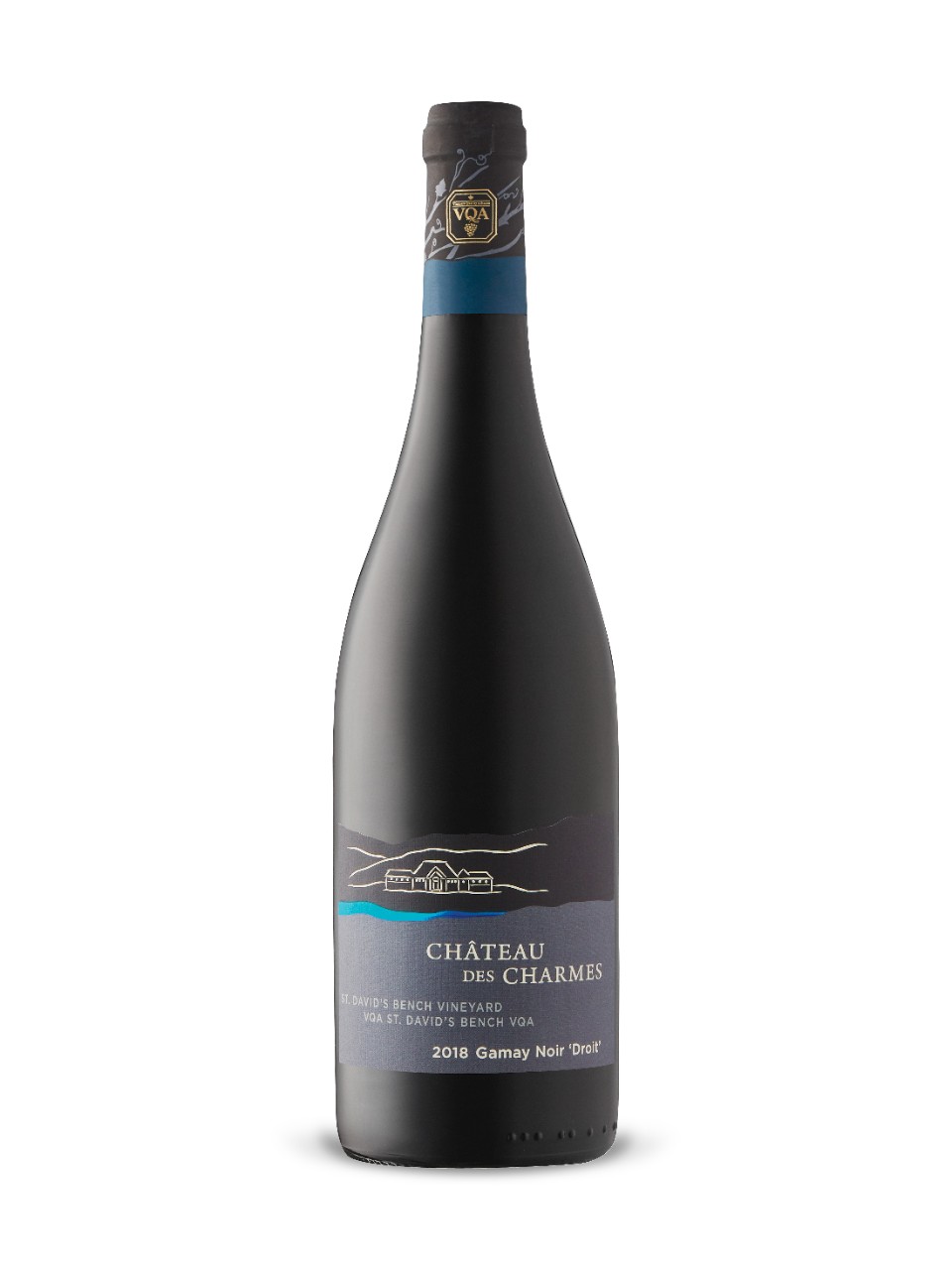 Product Details
Born right on the Château des Charmes estate in the early 1980s, Gamay Noir Droit differs from regular Gamay in that Droit brings a bit more body and oomph as well as spicy, smoky notes. This wine is unoaked and bursting with cherry fruit, smoke, spices and brilliant food-friendly acidity. Winemaker Amélie Boury recommends a pairing of sautéed duck breast with wild mushrooms.
VQA Wines
Made In Ontario
More Details
Release Date June 12, 2021
Alcohol/Vol 12.5%
Made In Ontario, Canada
By Vintages Front Line Release
Sugar Content 2 g/L
Varietal Gamay