We don't get a lot of Falanghina's here, so when we do I pounce on them. Another of the unique indigenous grapes of Italy! You could spend a career learning these wines, oh the agony of the challenge 🙂 Pale straw in color with a nice apple nose, similar to chard on the nose … On the mid palate the wine displays some nice tart green apple notes, some nice lime citrus and some minerally notes … On the medium length finish the nice tartness, acidity and citrus notes linger nicely, even more pronounced without food, nice and dry! Be careful what you pair it with, this is a softer gentler wine. We paired it with bacon quiche and the wine was almost overpowered. This is not a bad price for a Falanghina, I may go back and grab some more, I bet it would easily keep a couple years. I would give this an -88. From the LCBO website, check stock:
$21.95VINTAGES#:23867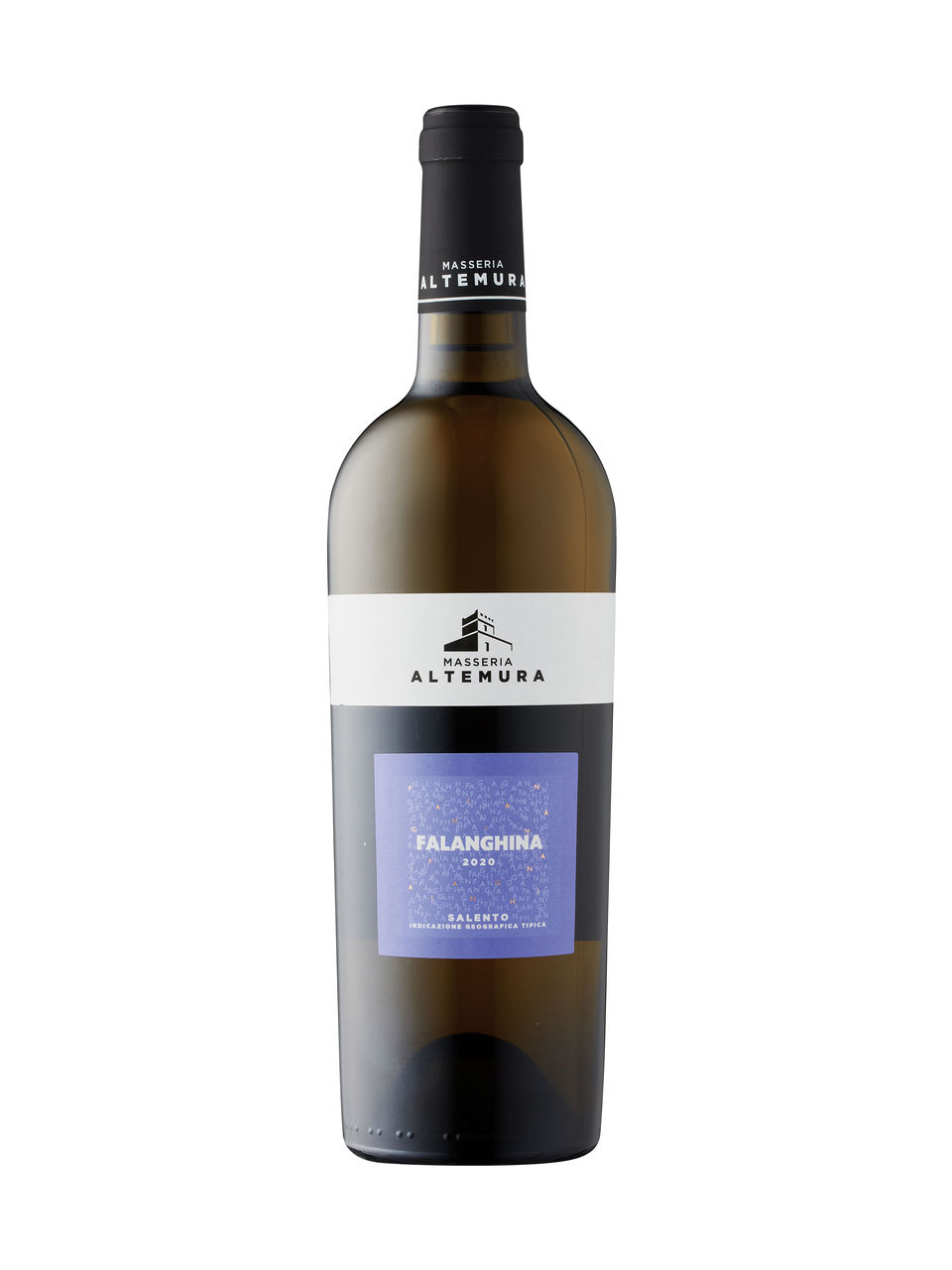 Product Details
Masseria Altemura is situated in the heart of Salento halfway between the Ionian and Adriatic seas. Its unique terroir is shaped by sea breezes that refresh vines rooted in white calcareous rock and the red soil of Salento. Expect a citrusy wine with touches of white flowers, luscious peach and apricot, and a mineral finish. Sip with seafood risotto, or seared scallops in herbed butter.
More Details
Release Date August 13, 2022
Alcohol/Vol 12.5%
Made In Puglia, Italy
Sugar Content 5 g/L
Varietal Falanghina