Pale salmon in color with an odd pink grapefruit nose. The wine took me off guard, it was NOT what I was expecting. On the mid palate the wine displays strong, dominant pink grapefruit notes along with some strong acidity. This is an intriguing wine, but you have to open your mind to "different". The wine honestly reminded me more of a New Zealand Sauv blanc than a Rose … I would give it an 87-88, from the LCBO web site, check stock:
Pasqua 11 Minutes Rosé 2021
No rating value Average rating value is 0.0 of 5. Read 0 Reviews Same page link. (0)Write a Review$19.95VINTAGES#:556142750 ml bottle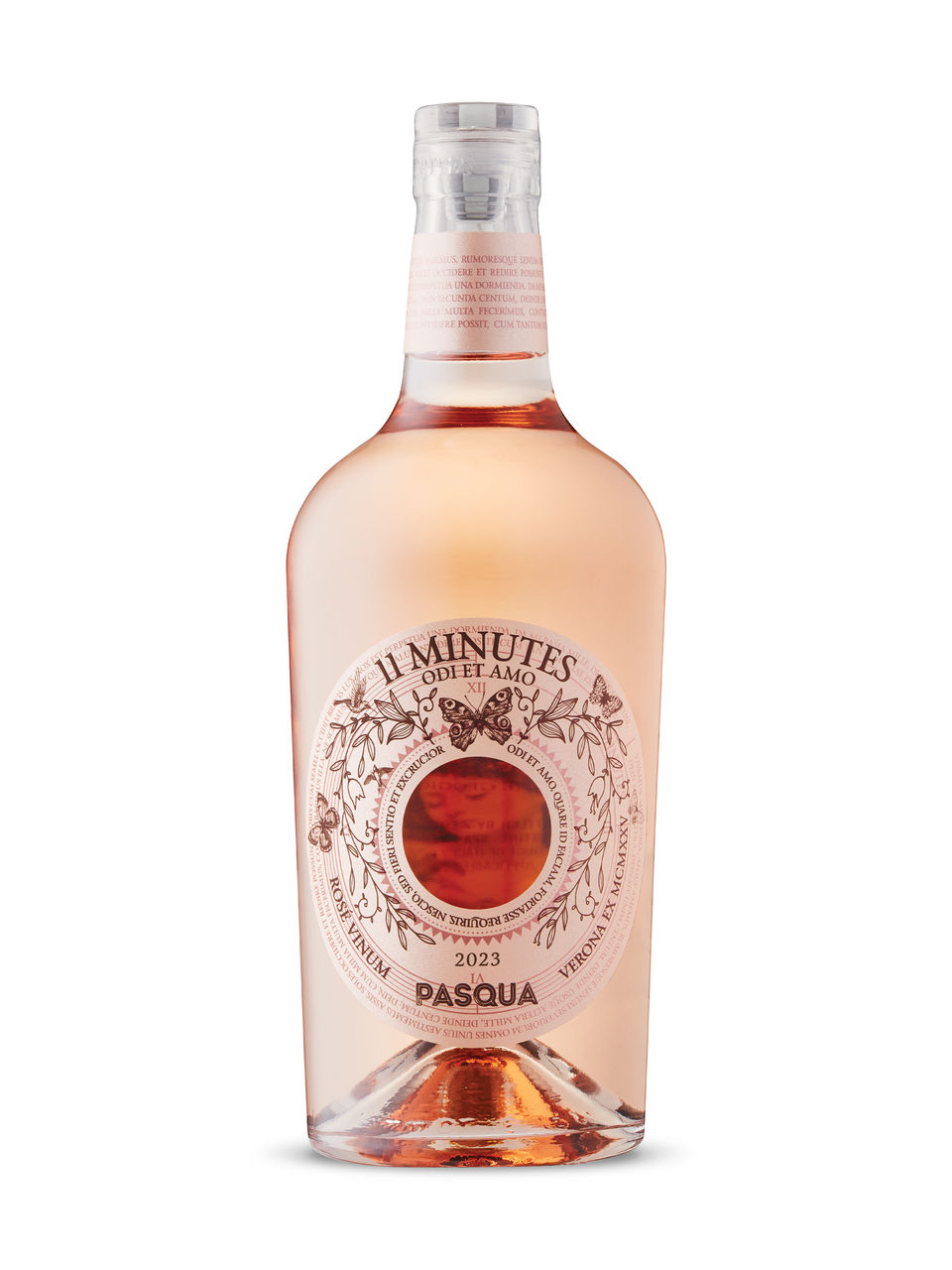 Product Details
This juice of this delicately coloured rosé spends 11 minutes in contact with the skins, taking its light hue from the combination of Corvina, the white grape Trebbiano di Lugana, Syrah and Carmenère that comprise the blend. The resulting wine is elegant, bright and fruity, with tangy strawberry, citrus, and snappy acidity. A great sipper, this will shine with charcuterie or grilled chicken.
More Details
Release DateApril 16, 2022
Alcohol/Vol12.2%
Made InVenezie, Italy
ByVintages Front Line Release
Sugar Content7 g/L7 gram per Litre
VarietalCorvina Blend