Salmon in color with a smoky flinty nose. On the mid palate the wine displays some nice crisp minerality, strawberries and the like. The minerality sticks nicely to the tongue leaving some almost lime hints. On the medium length finish the wine displays some nice crisp dryness and acidity. A perfect summer sipper, and given the price, a good deal. Check LCBO stock:
From the winery's web site:
Vinho Verde Doc, Portugal
Varieties: Azal Tinto, Touriga Nacional and Espadeiro
Vintage: 2020 / 11% Vol
Aveleda Fonte Rosé is a typical rosé profile from the Vinho Verde Wine Region. The night harvest allows the grapes to keep their freshness and, consequently, preserve their aromatic properties. This rosé is made using the direct pressing method: when arriving at the vinification center, the grapes are directly pressed at low pressures to avoid skin contact. The alcoholic fermentation happens in stainless steel vats under strictly controlled temperatures to preserve the most typical aromas of the varieties. Fermentation happens in contact with lees in order to keep the freshness of the wine.
Tasting Notes
Pale rose, in the typical Provence style, this wine is elegant and fruity, with a crisp and delicate bouquet marked by notes of red berries and flowers. The velvet-smooth-texture and penetrating minerality make this wine extremely gastronomic, perfect to pair with dishes with delicate aromas.
From the LCBO web site:
$12.35LCBO#:23758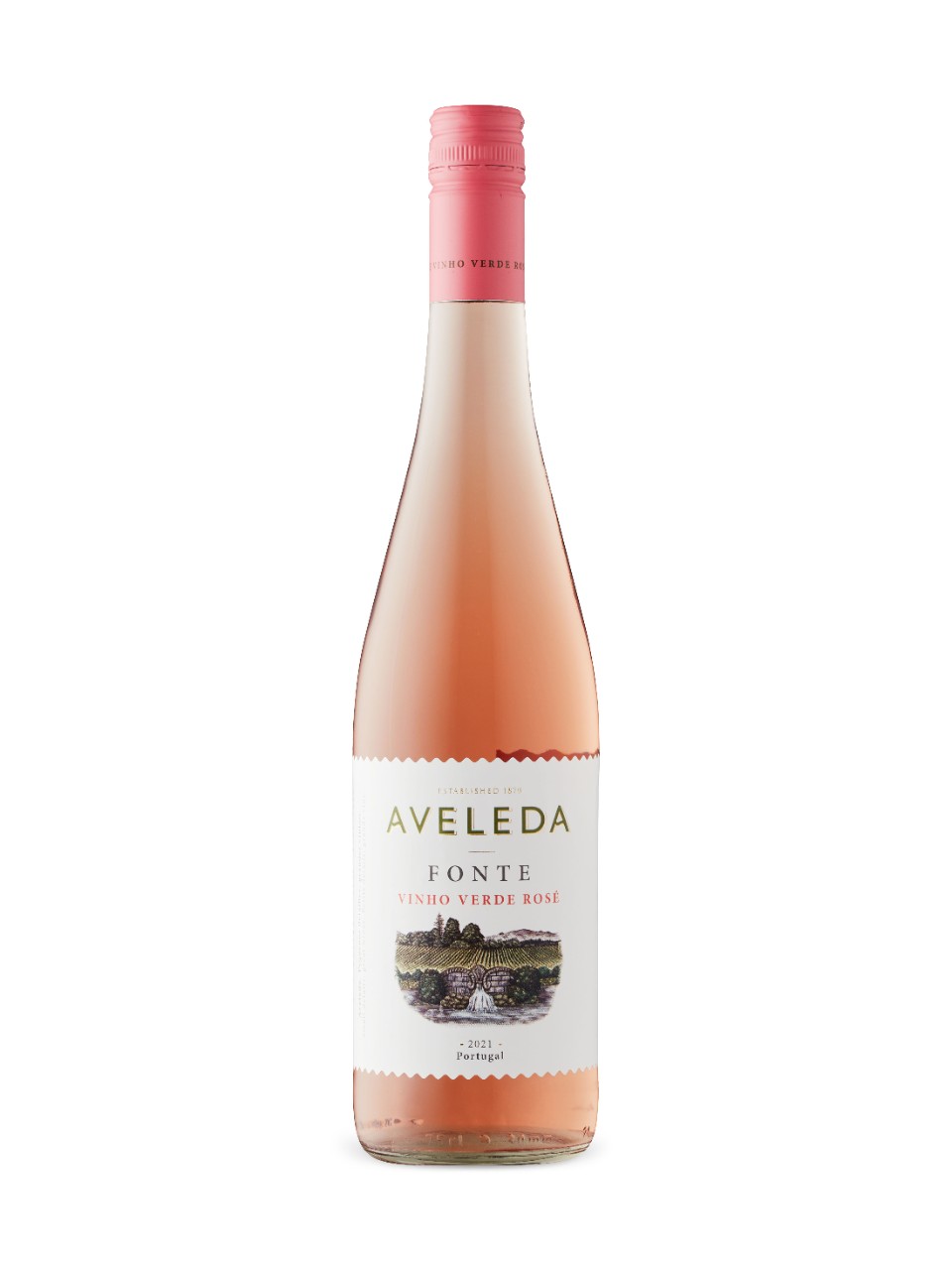 Alcohol/Vol 11%
Made In Vinho Verde, Portugal
By Aveleda
Sugar Content 5 g/L
Varietal Rose