Slightly pale salmon in color a nice minerally nose. On the mid palate the wine displays some nice crisp minerality along with some light citrus notes. On the medium length finish the wine displays some nice vibrant acidity, crisp dryness, some creaminess and citrus. This is a nice simple bubbly for a reasonable price. I would give it an -88 which for the price is good … This is a Colio Estates wine from the Lake Erie region. In spite of this being 15g/l in residual sugar, you don't get a lot of sweetness, and in spite of this being a Riesling blend, I don't get any honeysuckle. From the LCBO web site, check stock.
750 mL bottle | LCBO#: 536565$16.95$17.95 Save $1.00 Limited Time Offer
Until January 2, 2022 (0)Write a Review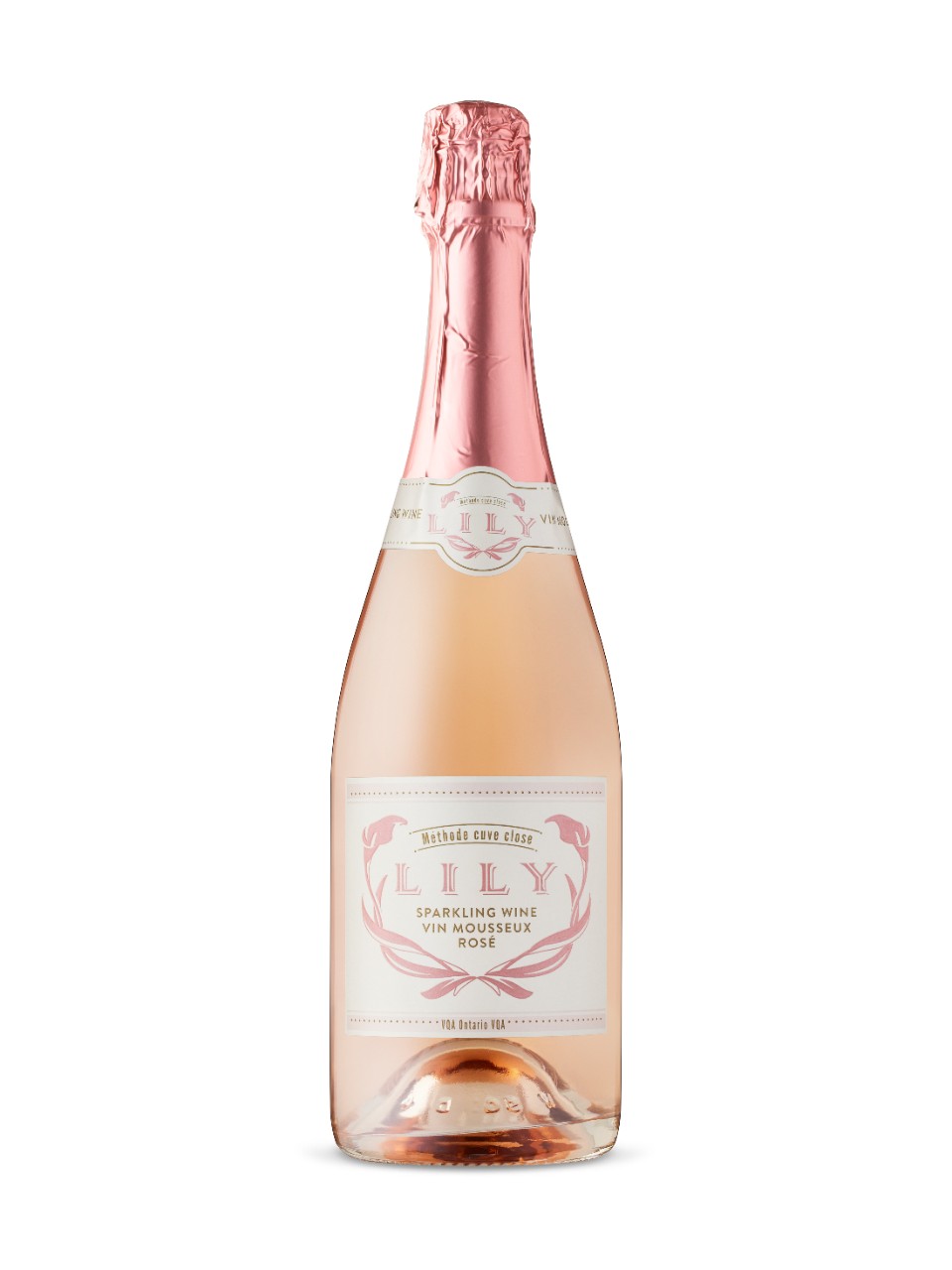 Lily Sparkling Rosé is pale pink, with a bead of fine bubbles. Delightful floral, grapefruit, brioche and fresh berry and red fruit aromas and flavours are wrapped in an elegant, creamy texture. Subtle toasty and freshly-baked bread notes round out the finish. Superb with savoury crepes, salads or freshly picked berries.
PRODUCT DETAILS
750 mL bottleAlcohol/Vol:12%Made In:Ontario, CanadaBy:Colio Wines Of Canada Ltd.Sugar Content:16 g/LSweetness Descriptor:D – DryStyle:Light & Fruity
from the Winery's web site:
Sparkling Rosé VQA
Fresh, elegant and balanced
Expressive flavours reminiscent of whipped cream on top of fresh strawberries and raspberries. Fresh, elegant and balanced.
PAIRINGS
Pair with smoked salmon filled crepes, strawberry and spinach salad with goat cheese or a bowl of freshly-picked berries.
DETAILS
VQA Designation: Ontario
Blend: Riesling, Cabernet Franc
Alcohol Content: 12.0%
Fermentation: Charmat Method
Aging: Stainless steel
Residual Sugar: 15g/L
Sugar Code: 2
Size: 750mL
AVAILABLE AT
Colio Retail Boutiques, LCBO, Metro and Loblaws.