I picked this one up without looking more closely … Salmon in color with lots of bubbles as you pour it (I didn't even know it was a sparkling wine). On the nose the wine displays some sweet sugary notes along with some strawberry … On the mid palate, ooooh I wasn't ready for that … it's a mouth of sweet strawberry jam with bubbles. On the finish, oh forget it, this is all sugar … This reminds me more of a pop or a wine cooler. At 67 g/l residual sugar, if you choose to buy this, be ready for sweet. It might be ok for sipping on a patio, but don't try and pair it with much in food, I have trouble thinking of ANYTHING it would go well with.
750 mL bottle | LCBO#: 367276$13.60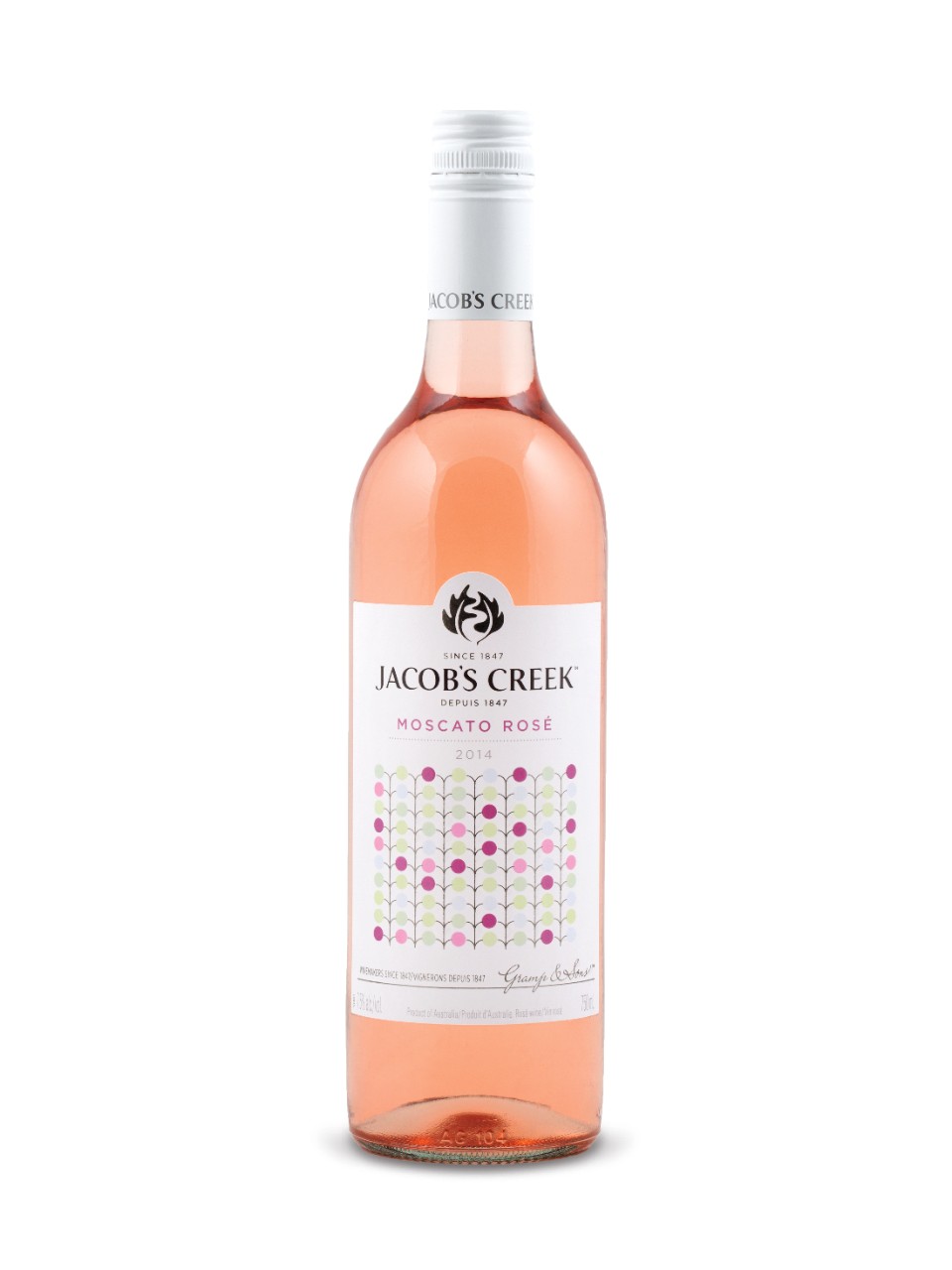 A fresh, fragrant and delicious, low alcohol rosé. It shows perfumed aromas and flavours of ripe raspberry, strawberry and candied fruit with pear and sherbet notes. The palate is lightly sweet and crisp with a refreshing spritz and vibrant red berries on the finish. Sip on its own, with fresh fruit, soft cheese or bbq.
PRODUCT DETAILS
Bottle Size:750 mL bottleAlcohol/Vol:7.6%Made In:AustraliaBy:Jacobs Creek WinesSugar Content:67 g/LSweetness Descriptor:S – SweetStyle:Soft & Off-dry