Dark in color with a nice cherry nose. On the mid palate the black fruits are smacked immediately by firm tannins and acidity. The wine is just too young to be approachable now and just completely overshadows what is likely a nice wine. We let it sit once opened for a few days with the cork on and it softened, so if your drinking it now you will need to consider decanting it and leaving it for a while, or cellar it for a bit, maybe even a year or two, which is what I've done with the second bottle we bought. With food the wine is softer, but you better be having something with big flavor, or your going to equally overwhelm the food. I would give it an 87 with the potential of improving dramatically with patience. From the LCBO web site: Check stock:
750 mL bottle | VINTAGES#: 356048$19.95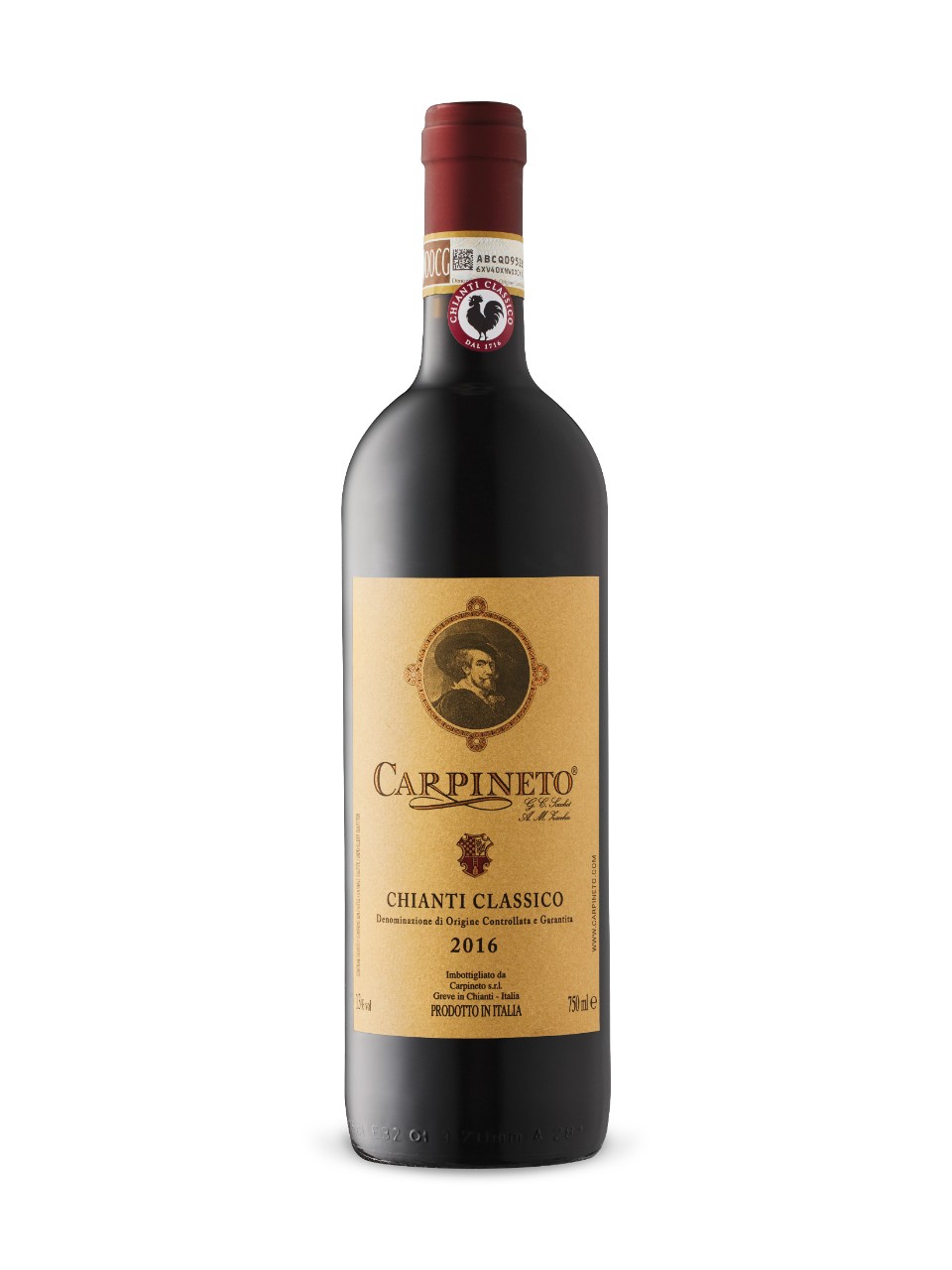 This wine is beloved for its richly articulated black fruit, leather and tobacco notes. You can expect this vintage to reflect the wine's characteristic elegance and food-friendly structure. It will continue to evolve for 8-10 more years or will be wonderful tonight with barbecued chicken in an herb-garlic marinade.
PRODUCT DETAILS
Release Date:May 2, 2020Bottle Size:750 mL bottleAlcohol/Vol:13%Made In:Tuscany, ItalyBy:Carpineto Casa Vinicola S.N.C.Sugar Content:2 g/LSweetness Descriptor:XD – Extra DryStyle:Medium-bodied & FruityVarietal:Sangiovese/Canaiolo