Slightly golden in color with an apple/pear nose. On the mid palate the wine displays some prominent vanilla notes, along with some nice apple and pear to match the nose. This is a nice, rich varietal, oaked, dry chard. Quite nice, especially for the price! I would give it an 88 or so … From the Trius winery's web site:
Trius Winemaker, Craig McDonald, allowed the juice that was gently pressed from Niagara grapes for this wine to ferment and age 'sur lie' in French oak barrels for 12 months. The resulting wine is a rich, smooth, full-bodied white that showcases flavours of citrus, green apple and spice from first sip through to lingering finish.
Pair with lemon roasted chicken, smoked salmon risotto, creamy scalloped potatoes, grilled chicken, pork chops with Dijon and tarragon and turkey pot pie. Serve lightly chilled 13 to 15°C.
From the LCBO web site, check stock:
750 mL bottle | LCBO#: 251470$19.95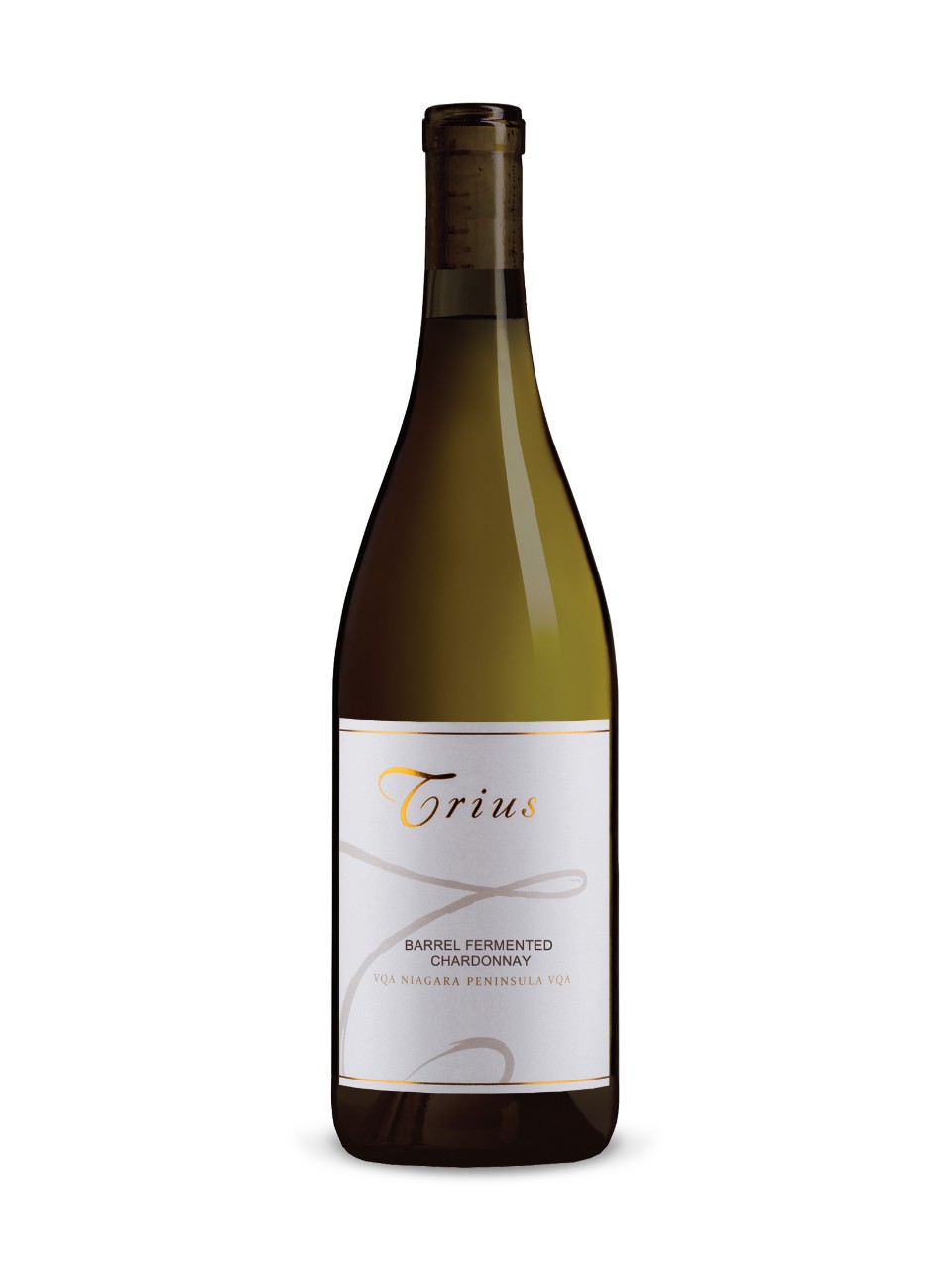 Barrel fermented and aged sur lie for 10 months in 100% French oak barrels of which 20% were new, this Chardonnay has a smooth, round mouthfeel and the perfect balance of acidity to refresh on the finish.
PRODUCT DETAILS
Release Date:July 20, 2018Bottle Size:750 mL bottleAlcohol/Vol:13.5%Made In:Ontario, CanadaBy:Peller EstatesSugar Content:3 g/LSweetness Descriptor:XD – Extra DryStyle:Full-bodied & RichVarietal:ChardonnayThis is a VQA wine