I've been on a new path of discovery when it comes to Rose, so I thought I'd give this one a try. Quite pale salmon in color with a soft red berry nose. I found this wine VERY temperature sensitive. Fresh out of the fridge the wine displays some nice light red berries. On the medium length finish the wine displayed mild acidity/minerality. Over the course of an hour the wine warmed up where it's complexity opened up significantly. The fruit on the mid palate died down, and the palate coating minerality and acidity took over. It's got some nice complexity in the mouth once warm, especially without food. If you buy this wine, I'd encourage you to leave it out of the fridge for about an hour to allow it open up. It's nice and dry at 4g/l. I'd give it an -88 or so. Not bad at all for the price! We paired it with BBQ pork with mushroom sauce and it went well, held it's own without overwhelming the meal. The This wine is Garnacha 60%, Viura 30% and Tempranillo 10%.
From the LCBO web site: Check stock
Rosé – Dry
750 mL bottle | VINTAGES#: 603795$14.95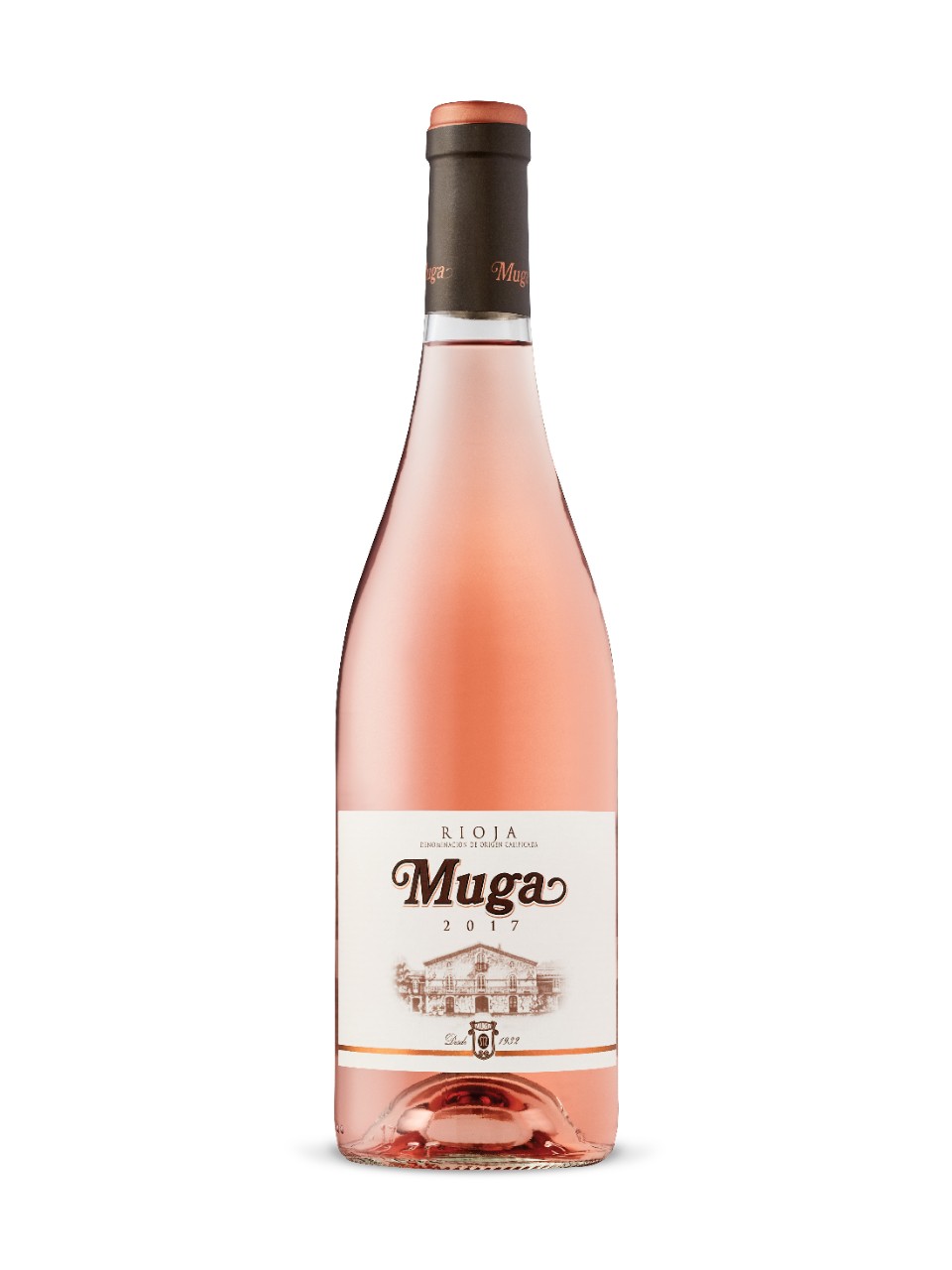 This blend of Garnacha, Viura and Tempranillo is a classic rosé from Muga. It features impressive tangy red berry, citrus, peach and rosewater tones in a lively, fresh package. A wine that will show tremendous versatility with food. Try it with seafood, salads, grilled chicken or even burgers.
PRODUCT DETAILS
Release Date:April 3, 2019Bottle Size:750 mL bottleAlcohol/Vol:12.5%Made In:Rioja, SpainBy:Bodegas Muga S.A.Sugar Content:4 g/LSweetness Descriptor:XD – Extra DryStyle:Easygoing & FruityVarietal:Rosé – Dry