Beaujolais as you may or may not know is a Gamay Noir. I have to admit I've not been a fan of a number of Ontario Gamays, tough for me to admit 🙂 Beaujolais Nouveau are fruity wines, fermented for short periods, meant to be drunk young which this is not. Beaujolais-Village wines are SUPER sensitive to temperature. I did two experiments. The first started with the wine at room temperature. At room temp it displayed some nice black berry notes on the mid palate with some nice firm acidity and tannins. We had the wine with trout and were on the patio and the wine warmed up. As it warmed up it became softer, and it became fruiter. The wine is nice and dry. I'd give it an -88.
For the second experiment I did what I was told and chilled it for 20 minutes. Straight out of the fridge it had some nice dark fruit but had some nice smooth tannins and finish. This time I kept the bottle in the AC house to let it warm up slower. The warmer it became the more the fruit came out and the softer the finish. This wine has a VERY narrow profile from a temperature point of view. Too warm and it's bland. Too cold and it's bland. A little three bears going on.
From the LCBO web site: Check Stock
Gamay Noir
750 mL bottle | VINTAGES#: 365924$17.95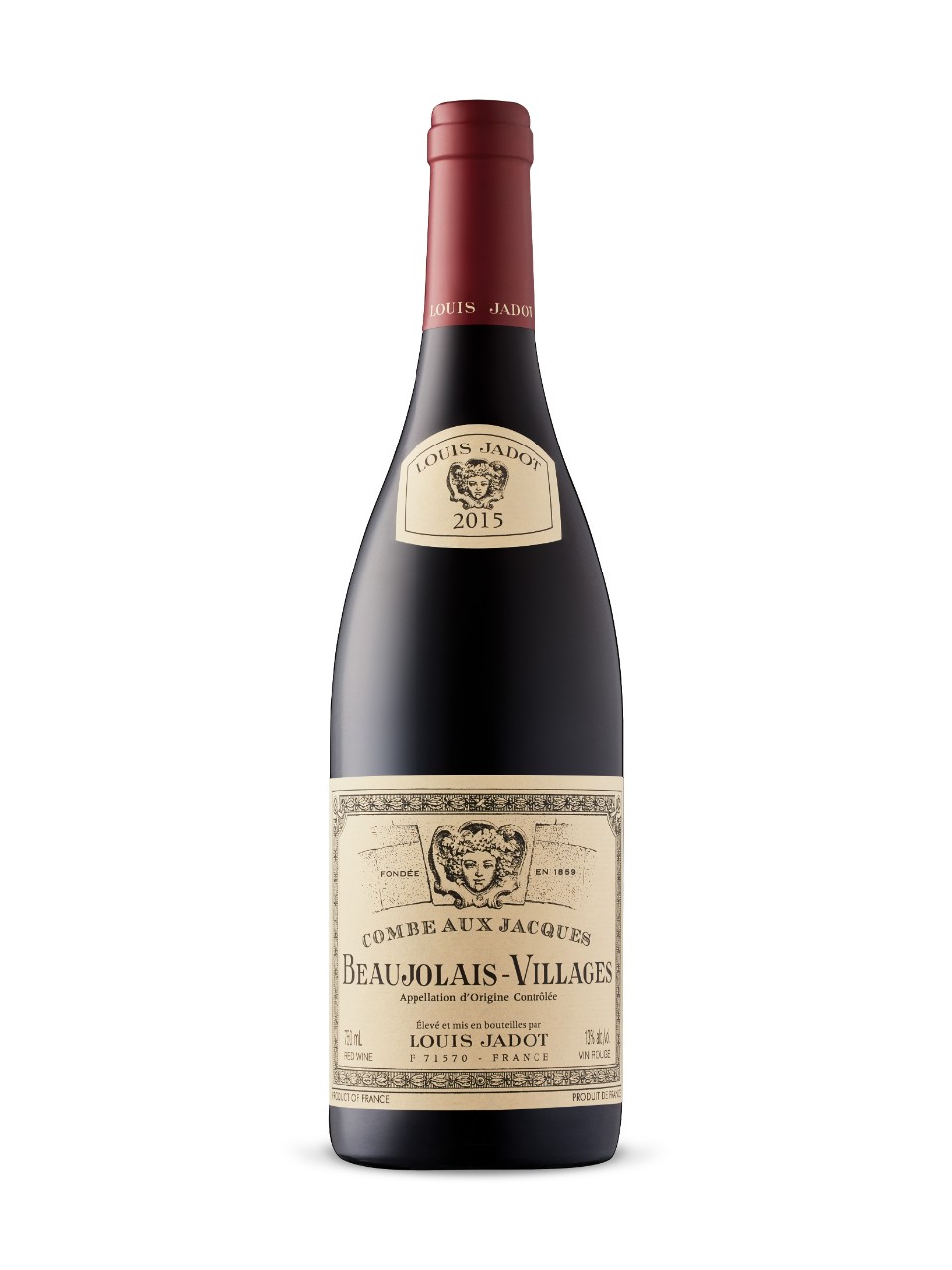 If you like Beaujolais, this is one you'll want to come back to again and again. It features fresh strawberry, dark cherry and floral flavours. Chill for 20 minutes and enjoy with grilled salmon, churrasco chicken or Spanish tapas.
PRODUCT DETAILS
Release Date:April 3, 2019Bottle Size:750 mL bottleAlcohol/Vol:12.5%Made In:Beaujolais, FranceBy:Maison Louis JadotSugar Content:4 g/LSweetness Descriptor:XD – Extra DryStyle:Medium-bodied & FruityVarietal:Gamay