Dark in color wine a mild red berry nose. On the mid palate the wine displays more cherry notes than I would expect out of a Pinot. On the medium length finish the wine displays some acidity and tannins. Honestly to my tastes this is NOT a varietal Pinot noir. It's not a bad wine, just not what I expect out of a Pinot. Even the color gave this away … I would give it an 87-88. I wouldn't be rushing out to grab any, even at this lowered price. (They dropped the price $5).
Pinot Noir
750 mL bottle | VINTAGES#: 130138$21.95 Check LCBO stock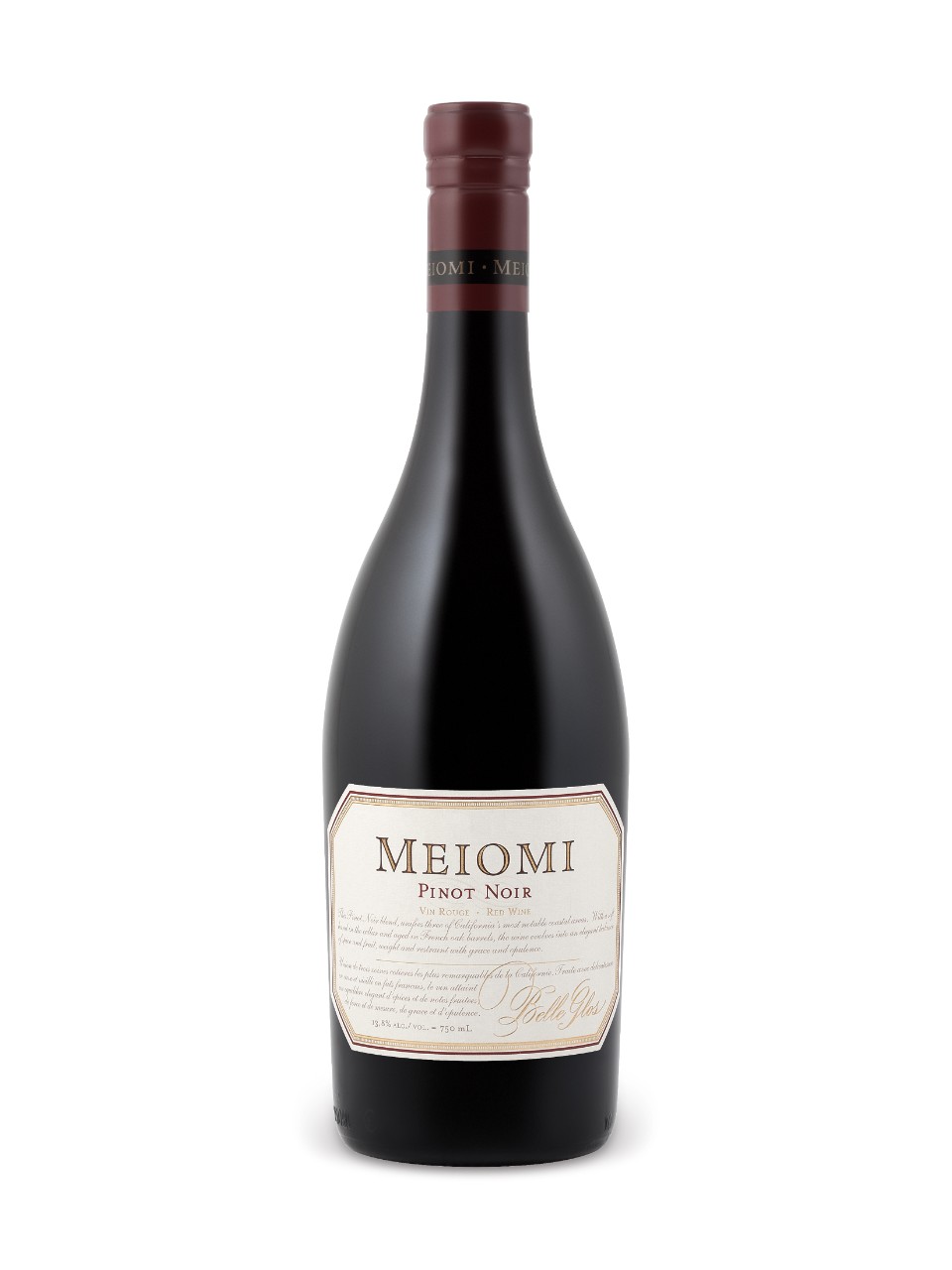 Bring the drama of the California coast to your next dinner party host without paying a dramatic price. Meomi blends grapes from three top areas for producing world-class, velvety smooth Pinot Noirs.
PRODUCT DETAILS
Release Date:April 3, 2019Bottle Size:750 mL bottleAlcohol/Vol:14.5%Made In:California, USABy:Constellation Brands Inc. (Us)Sugar Content:9 g/LSweetness Descriptor:D – DryStyle:Full-bodied & SmoothVarietal:Pinot Noir