A friend of mine, Semion recommended this one … inky dark in color with a black berry nose. On the mid palate the wine packs a punch with vibrant/intense black cherry and dark chocolate notes … On the medium length finish the wine displays lots of oaky notes, the black cherries hang around nice, and there's vibrant and firm tannins/acidity, super dry. WOW, this is a big bold wine that punches way above it's price point, BUT be very careful what you serve it with or your not tasting anything but the wine. We served it with lasagne and it was a good match. If your looking for a smooth elegant wine, ya this isn't that. Some breathing or aging would tone it down some. If you like your wines big and bold, this just maybe the ticket! I will go get more, for the price it's a lovely distinctive unique wine, I would give it an 88 or so. Thanks Semion! From the LCBO web site, check stock:
$22.95VINTAGES#:517847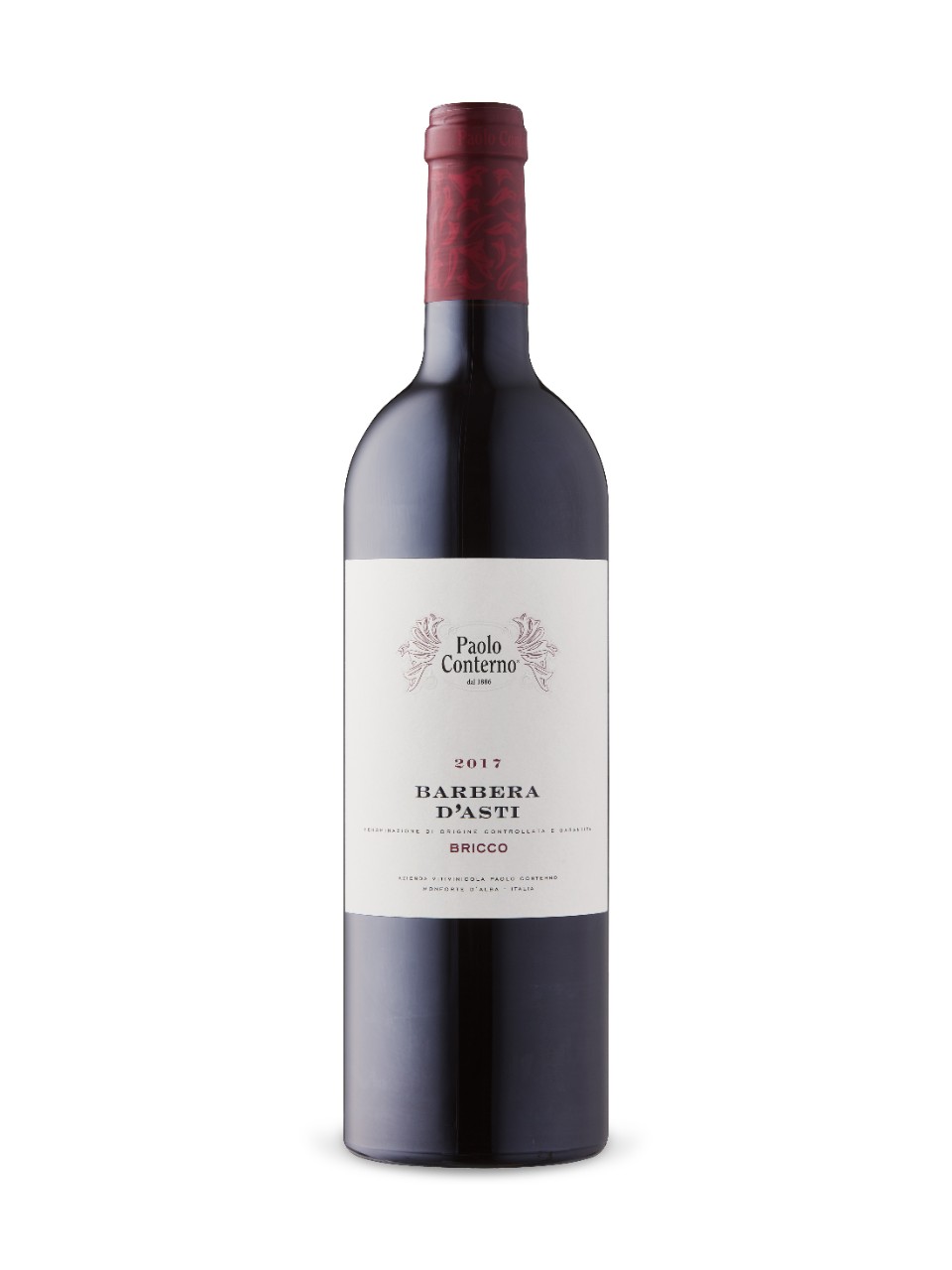 Product Details
This wine comes from a single vineyard planted with 25-year-old vines. After nearly a year in oak, the wine shows wonderful elegance and finesse along with notions of juicy cherry, cranberry, and baking spices. Pour with salumi or coq au vin alla Italiana (chicken braised in red wine and Italian tomatoes with Italian sausage and herbs).
More Details
Release Date January 7, 2023
Alcohol/Vol13.5%
Made In Piedmont, Italy
By Vintages Front Line Release
Sugar Content 3 g/L
VarietalBarbera