Pale salmon in color with a mild nose. On the mid palate the wine displays some nice crisp dry citrus notes, acidity and minerality. Without food the acidity sticks nicely to the tongue, a beautiful sipper. with food the wine's acidity cuts through fats and the like to compliment the meal. It's a nice Rose, I would give it an -88. From the LCBO web site, check stock:
$16.95VINTAGES#:490938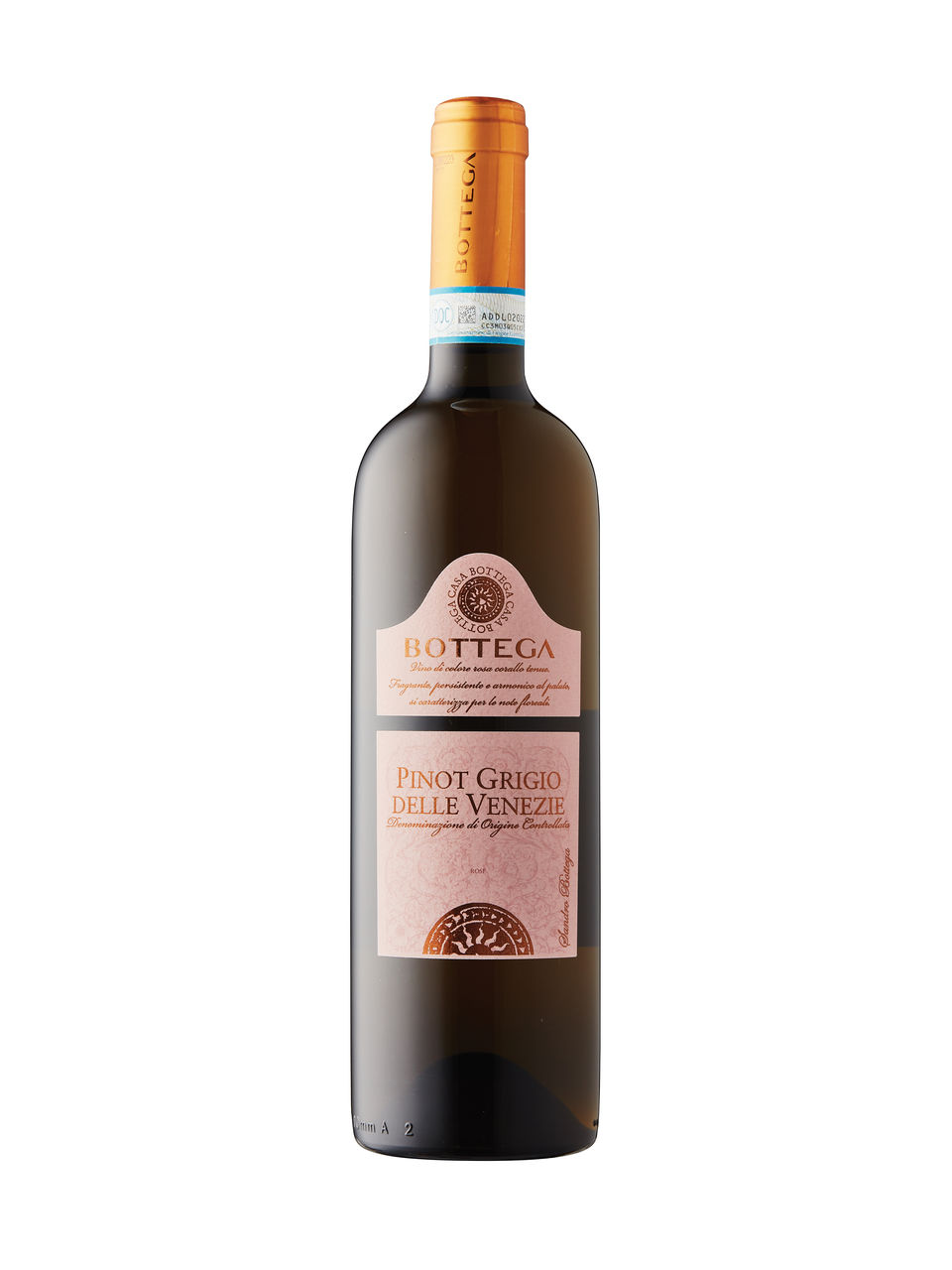 Product Details
From a super-popular producer, this wine is sourced from vines grown in alluvial soils along the River Piave. It's bright, fresh and complex, with notions of peach and apricot underscored by marine mineral, and will pair beautifully with pasta primavera or shrimp scampi.
More Details
Release Date June 18, 2022
Alcohol/Vol 12%
Made In Venezie, Italy
By Bottega
Sugar Content 5 g/L
Varietal Pinot Grigio