Pale straw in color with a mild peach and minerally nose. On the mid palate the wine displays some lovely crisp, dry minerality along with some mild peach and citrus notes. On the medium length finish the citrus notes, acidity and minerality stick nicely to the tongue. This is a lovely wine and for the price is a good deal, a second Pinot Grigio, something that usually is underwhelming to me. This is a general list wine. From the LCBO web site, check stock:
750 mL bottle | LCBO#: 33340$14.804.6 (5)Write a Review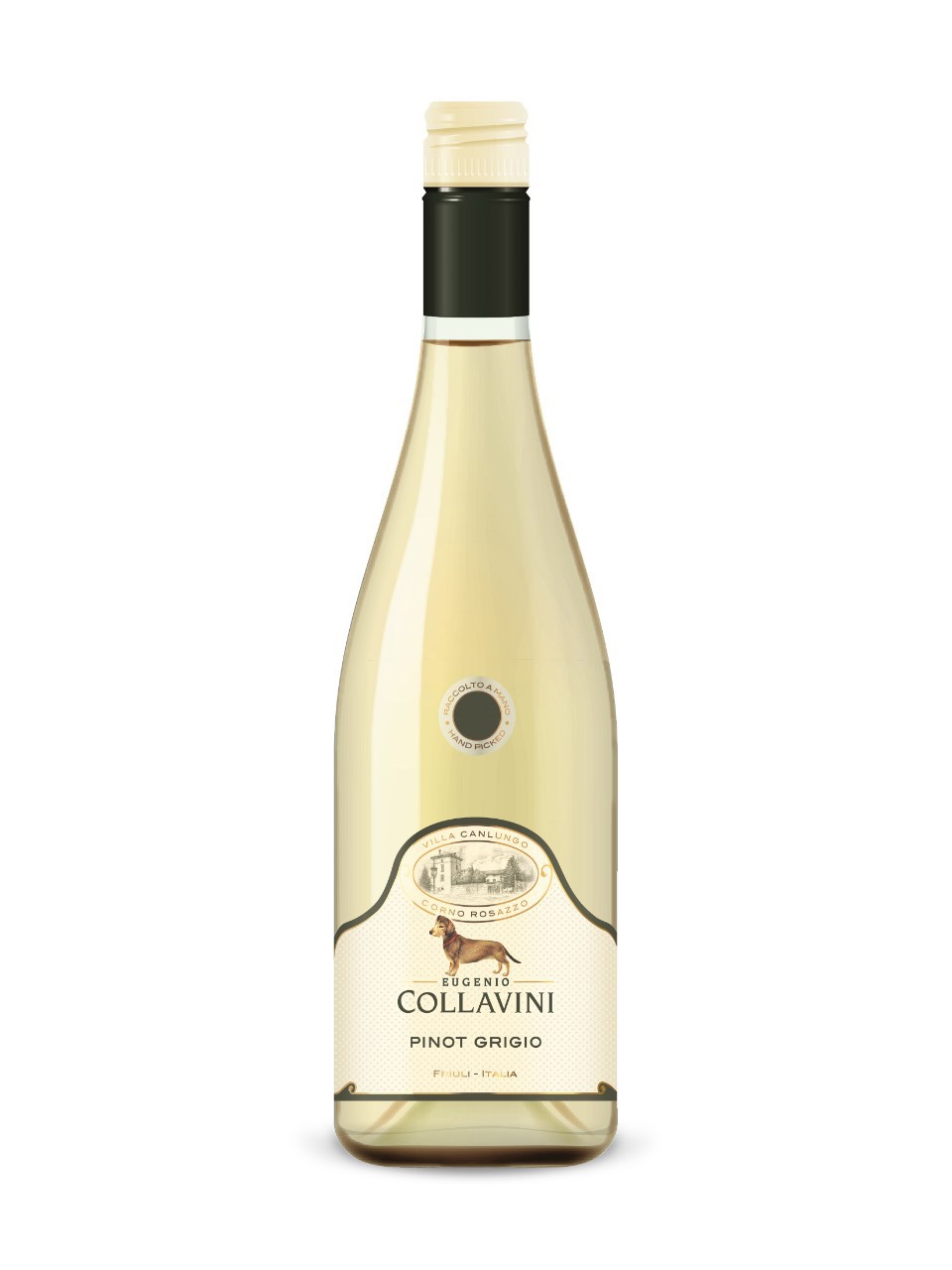 This pinot grigio is a customer favourite, and it's easy to see why. It's pale straw, with inviting aromas of lemon, pear, and apple. The palate offers flavours of apricot, grapefruit and a hint of honey. It's light-bodied and crisp, with a palate-cleansing finish. Pair with mushroom risotto or grilled shrimp.
PRODUCT DETAILS
750 mL bottleAlcohol/Vol:12.5%Made In:Veneto, ItalyBy:Eugenio Collavini Viticoltori S.R.LSugar Content:4 g/LSweetness Descriptor:XD – Extra DryStyle:Light & Crisp