This wine is a lovely pink/salmon color. Mild soft red berry on the nose. On the mid palate the wine displays some nice strawberry notes. On the medium length finish the wine displays lovely zesty notes, firm, lively acidity and nice dryness. This is definitely a more serious rose with enough punch to hold it's own, it dances on the tongue, lingering nicely, especially without food where the citrus notes are noticable. I really enjoyed this wine, which we paired with pizza and it was a perfect match. I would give it a solid 88+. From the LCBO web site, check stock:
Three of Hearts Rosé
750 mL bottle | VINTAGES#: 552562$19.95 (0)Write a Review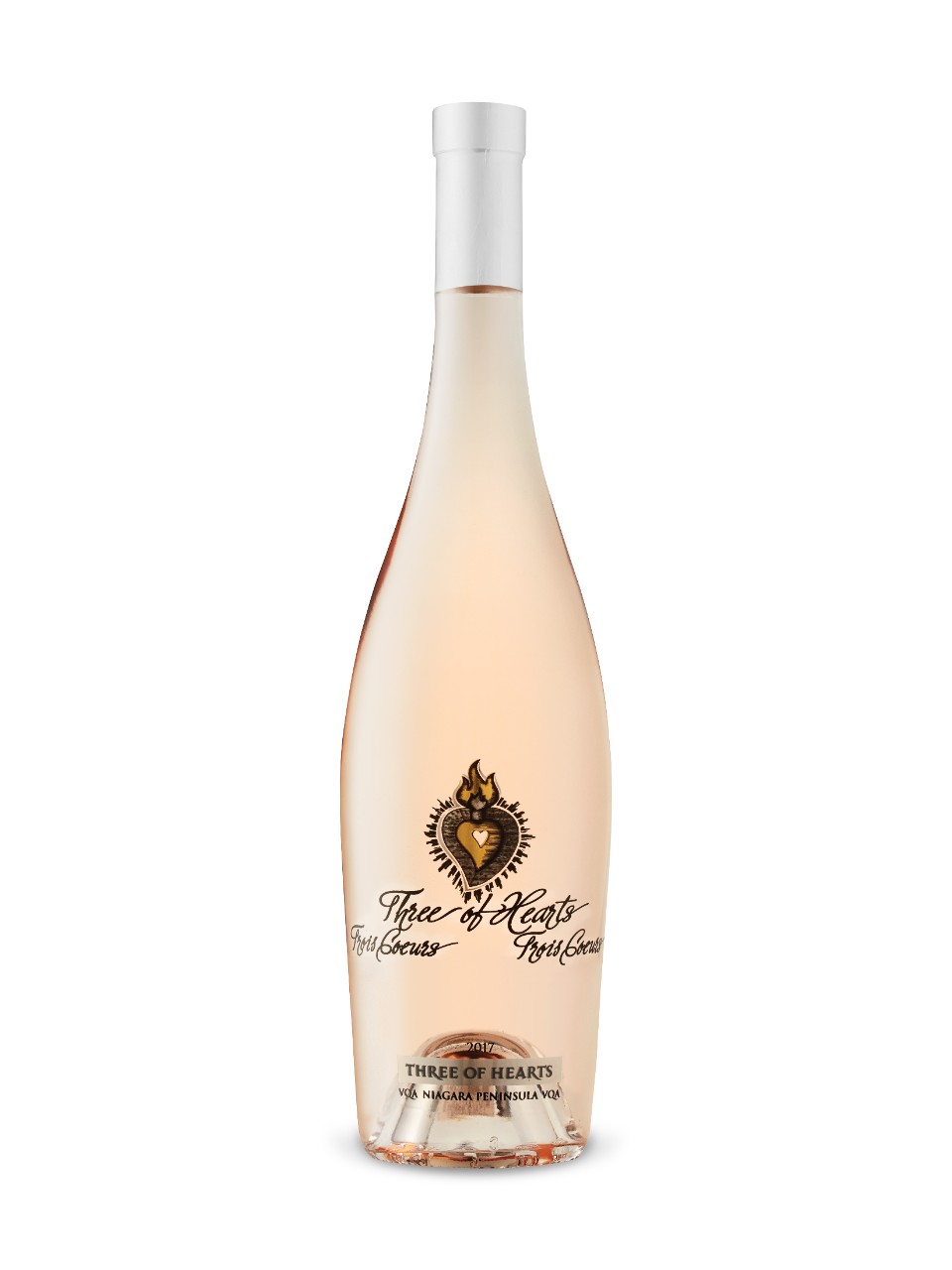 Made by Henry of Pelham, this Pinot Noir/Pinot Gris blend underwent cool fermentation in stainless steel to preserve the delicacy and precision of the fruit. The result is a food-friendly wine with bright, vivid ripe strawberry and orange citrus notes. This will be a fresh, lifted, balanced wine, excellent as a sipper or when paired with grilled seafood or roast chicken.READ LESS
PRODUCT DETAILS
Release Date:April 1, 2020750 mL bottleAlcohol/Vol:12%Made In:Ontario, CanadaBy:Speck Bros.Sugar Content:6 g/LSweetness Descriptor:XD – Extra DryStyle:Medium-bodied & DryVarietal:RoséThis is a VQA wine
From the winery's web site:
Three of Hearts Rosé
Fresh and elegant, this wine displays vibrant aromas of white peach and strawberry with subtle floral notes. Medium-bodied mouthfeel with balanced acidity and flavours of fresh raspberries and honeydew melon on the palate.
Winemaker's Notes
Hand-picked and whole cluster pressed Pinot Noir.
No skin contact for subtle colour extraction.
Cool fermentation in stainless steel tanks enhanced the fruit flavours.
Food Matches
Gourmet white pizza with basil pesto, fresh mushrooms, marinated artichokes and feta cheese. Or better yet, enjoy with your favourite friend.
Retail Price – $19.95