I love Chianti classicos … So perfect for red sauce based meals! Dark in color with a mild nose. On the mid palate the wine displays some beautiful red fruits backed by some very nice smooth velvety tanins and vibrant acidity., nice and dry! There's some nice chocolate notes too! This is a nice complex Chianti Classico that punches well above it's price. It should keep a while too, so don't be afraid to buy a few. I would give it an 88+ Yumm! I paired it with a veal chop and it went ok, but honestly a red sauce is what this wine was begging for!
From the LCBO web site: Check stock.
Sangiovese Blend
750 mL bottle | VINTAGES#: 399907$19.95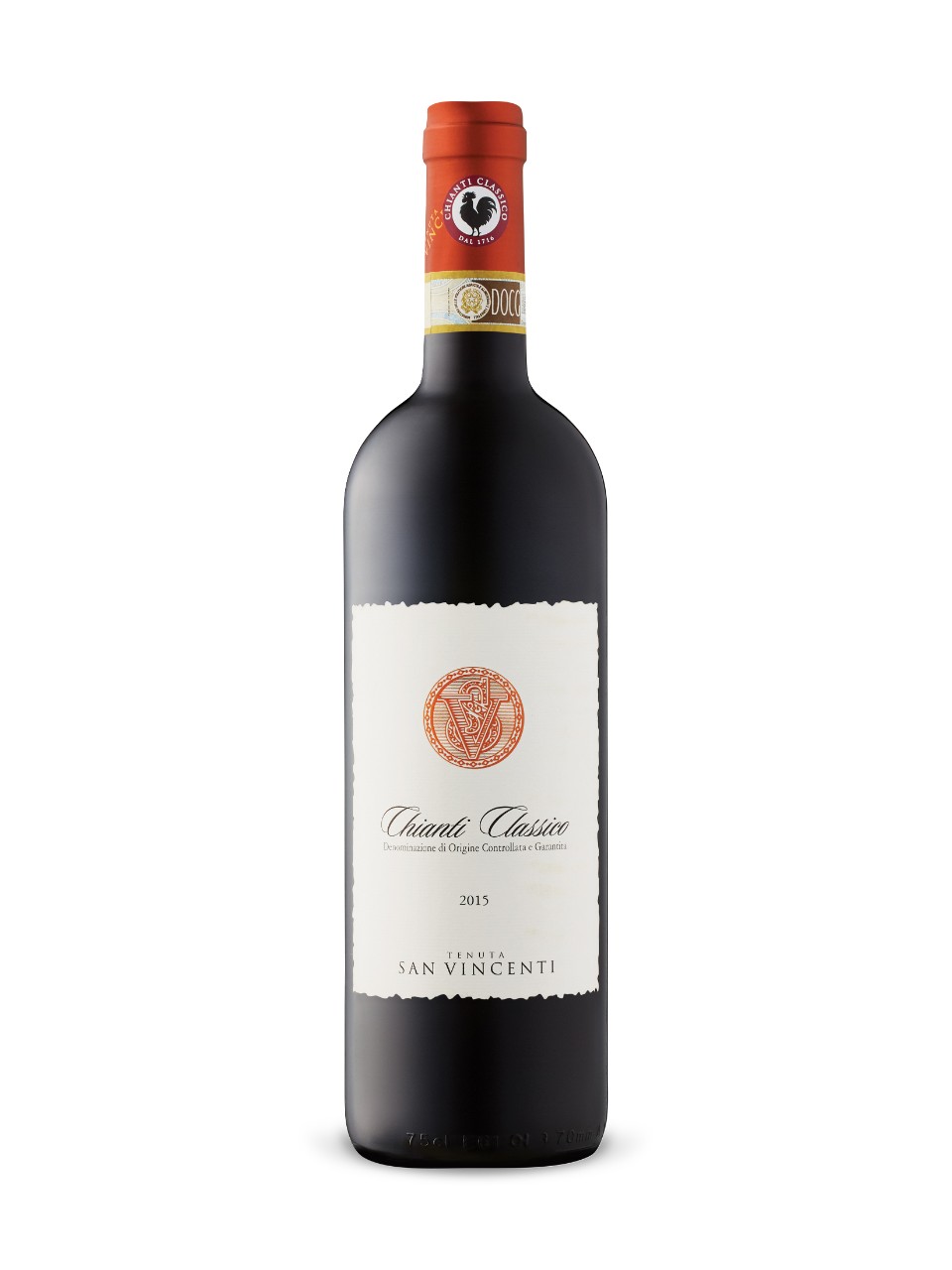 Even among classic wine styles from classic regions, the intrepid bargain hunter can find old-school values. The San Vincenti Chianti Classico will deliver great balance and refinement with touches of dried fruit, strawberry and cherry alongside fine tannins and a bright finish. This is a wine that will work well with pizza or a hearty meat-and-vegetable stew.
PRODUCT DETAILS
Release Date:October 12, 2019Bottle Size:750 mL bottleAlcohol/Vol:14%Made In:Tuscany, ItalyBy:San Vincenti Di R.Pucci & F.Muzzi SSugar Content:3 g/LSweetness Descriptor:XD – Extra DryStyle:Medium-bodied & FruityVarietal:Sangiovese Blend