Inky dark in color with a nice black berry nose. On the mid palate the wine displays some nice vibrant black fruits to match the nose. On the medium length finish the wine displays some nice dusty tannins and some in balance acidity. The wine straight out of the bottle displayed some noticeable alcohol but this subsided quickly. This is a bigger wine, so be careful what you pair it with . We paired it with striploins and it went very well. I would give it an 88 or so. Quite nice and spot on for this lovely, hearty greek varietal.
From the LCBO web site Check LCBO stock:
750 mL bottle | VINTAGES#: 295618$18.95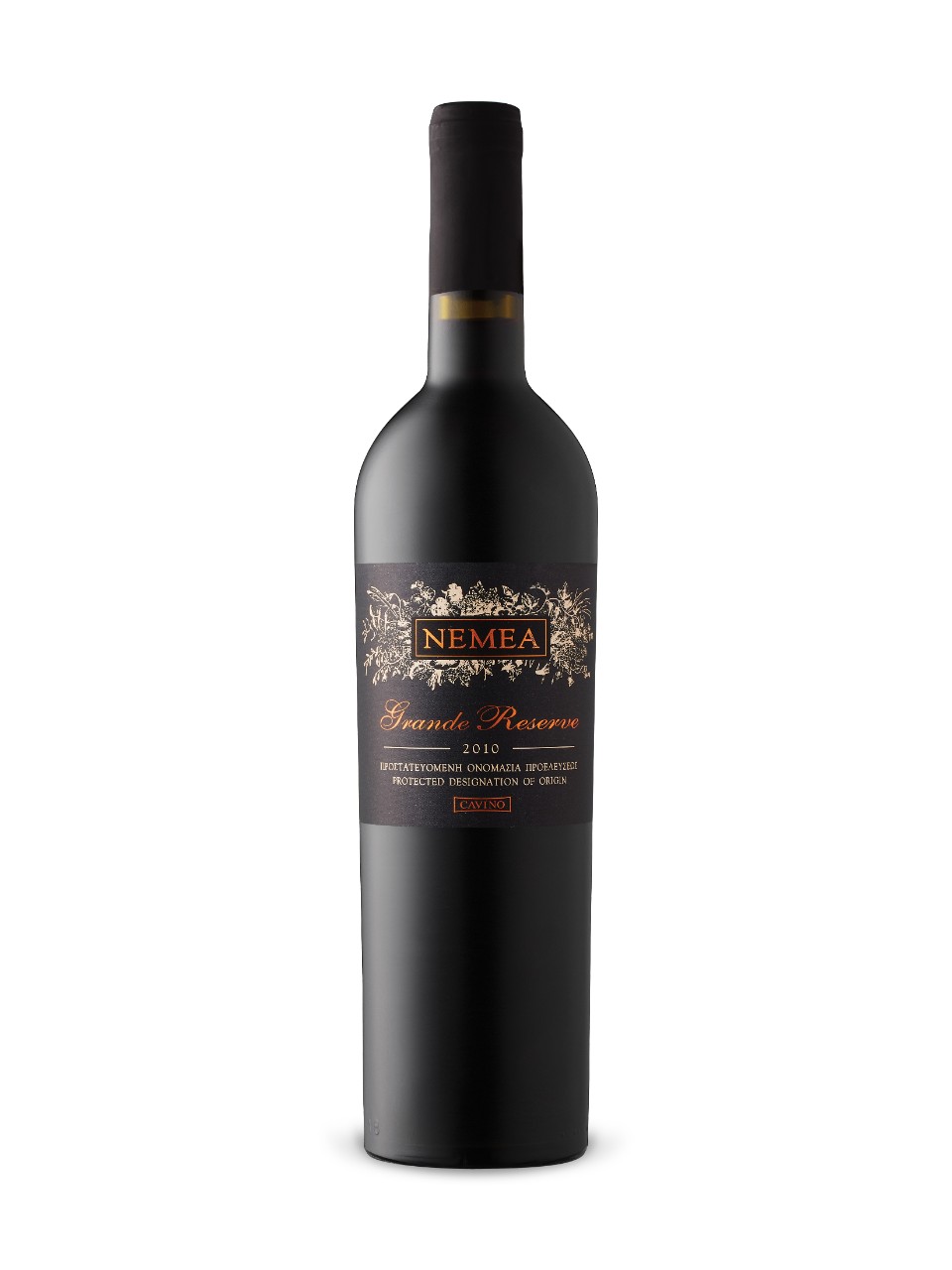 PRODUCT DETAILS
Release Date:May 11, 2019Bottle Size:750 mL bottleAlcohol/Vol:13.5%Made In:Peloponnese, GreeceBy:Cavino S.A.Sugar Content:4 g/LSweetness Descriptor:XD – Extra DryStyle:Medium-bodied & FruityVarietal:Agiorgitiko
From the back of the bottle: GRANDE RESERVE
protected Designation of Origin NEMEA
Red Wine / Vin Rouge
This amazing full bodied wine is crafted from hand-picked indigenous Agiorgitiko (St George) grapes in ancient Nemea region in Peloponnese. Aged 2 yrs
In French oak barrels and over 3 years in the bottle. It boasts aromas of red fruit
Syrup accented with spices. Robust yet well-balanced tannic frame supported by
Long after taste of roasted nuts. Cellar for a decade or decant well and serve in a large fine glass at 17C with red meat stews yellow cheese platters, including traditional Greek smoked cheeses from Mestsovo or Vermio.
"it never ceases to amaze me how Cavino can give so much effort, time and patience for so little." (Michael Godel, Wine Alin 2018)
Imported For: United Stars Corporation, Toronto, ON, Canada
Product of Greece 13.5% alcohol